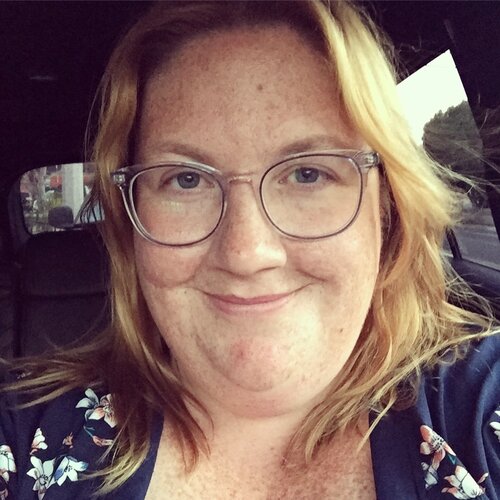 Contact Information
Fall 2021: Working remotely
Office Hours
Fall 2021: NA (not teaching)
Biography
Bri Lafond is a PhD student in English and Writing Studies at the University of Illinois at Urbana-Champaign.
Bri Lafond is a fifth-year PhD student in the Center for Writing Studies affiliated with the English department and the department of Gender and Women's Studies. She is currently the Assistant Director of the Center for Writing Studies and the Assistant Director for the Writers Workshop. 
Her work focuses on the intersections between digital and queer rhetorics, specifically in the form of multimedia production by social media content creators. Her dissertation project explores the multimodal content production processes of YouTubers. She is also interested more broadly in how identities (especially queer identities) are mediated through digital platforms, particulary in cases that involve intentional deception (i.e., catfishing).
Before coming to the University of Illinois, Bri earned her MA in Composition with dual emphases in Literature and Applied Linguistics/TESL from California State University, San Bernardino. She has previously worked as an adjunct composition and rhetoric instructor for both Cal State and the Riverside Community College District; she has also worked in writing centers in various capacities since 2006.
Research Interests
Innovative composition pedagogy, queer rhetorics, digital rhetorics, multimodality
Education
MA Composition, dual emphases in Literature and Applied Linguistics TESL, California State University San Bernardino, 2014
BA English, University of California Santa Barbara, 2006
Courses Taught
At UIUC:
Rhetoric 105: Research and Writing
Informatics 303: Writing Across Media
At CSU San Bernardino:
English 102A/103A/104A: Stretch Composition I, II, II

English 105A/106A: Accelerated Composition I, II

English 105B/106B: Accelerated Composition for Multilingual Students I, II

 English 107: Advanced First-Year Composition

English 306: Expository Writing for English

Communications 307: Rhetorical Theory

Honors 104C: Language & Meaning: Oral Communication

Early Start English 98 & 99: Introduction to University Literacies
At Riverside CCD:
English 50: Basic English Composition

English 1A: English Composition

English 1B: Critical Thinking and Writing

Instructor of Record for Writing Center
Additional Campus Affiliations
Gender & Women's Studies (Queer Studies Minor)
External Links
Highlighted Publications
"Modes of Meaning, Modes of Engagement: Pragmatic Intersections of Adaptation Theory and Multimodal Composition." The Routledge Handbook of Digital Writing and Rhetoric. New York: Routledge, 2018. Ed. Jonathan Alexander & Jacqueline Rhodes. Co-authored with Kristen Macias. doi: 10.4324/9781315518497-35