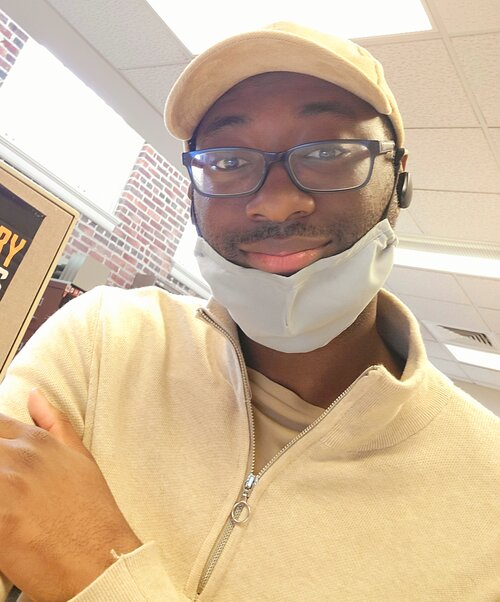 Contact Information
English Building Room 248
Office Hours
Fall 2022: Tuesdays 9:30-11:30
Biography
Antonio Hamilton is a  PhD student in the Center for Writing Studies affiliated with the English department.
His work focuses on focuses on how writing is remediated and potentially restricted in online writing environments, such as Automated Writing Evaluation software and Language Models. He is specifically interested in writer agency when writing with these programs, and what forms or styles of writing are prioritized. Additionally, he is interested in the history of how writing has shifted and changed with the introduction of new technologies.
Prior to coming to the University of Illinois, Antonio earned his MA in English at Florida State University, where he specialized in Medieval Literature.
Research Interests
Digital writing/rhetorics, intercultural rhetorics, writing technologies, algorithmic knowledge 
Education
MA Literature, Media, & Culture, Florida State University (2019)
BA English, University of Fairbanks Alaska (2017)
BA Psychology, University of Fairbanks Alaska (2017)
Courses Taught
UIUC
Rhetoric 105: Research and Writing
Informatics 303: Writing Across Media
FSU
ENC 2135: Research, Genre, & Context