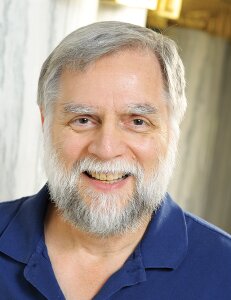 Biography
Martin Camargo is Associate Dean for Humanities and Interdisciplinary Programs and Professor of English, Classics, and MedievalStudies at the University ofIllinois. He has served as Interim Head of Classics (Spring 2011) as wellas Head of English at Illinois (2003-2008) and at the University ofMissouri (2000-2003), where he began his career after receiving the PhDfrom the University of Illinois in 1978. His research has been supported by fellowships from the American Council of LearnedSocieties, the National Endowment for the Humanities, and the Alexander vonHumboldt Foundation. He is the author of  Medieval Rhetorics of Prose Composition: Five English"Artes Dictandi" and Their Tradition (Binghamton: Medieval and RenaissanceTexts and Studies, 1995);  The Middle English Verse Love Epistle  (Tübingen:Niemeyer, 1991); Ars Dictaminis, Ars Dictandi,  Typologiedes sources du moyen âge occidental 60 (Turnhout: Brepols, l991); and morethan fifty articles and book chapters.
Research Interests
Medieval rhetoric and poetics; Middle English literature
Medieval, Philology/Linguistics/Grammar
Research Description
Critical edition and English translation of the late fourteenth-century Anglo-Latin rhetorical treatise Tria sunt (in press). Book-length commentary on Tria sunt. Other projects concerning the teaching of rhetoric at Oxford in the late Middle Ages.
Education
PhD, University of Illinois, 1978
AB, Princeton University, 1972
Additional Campus Affiliations
Professor Emeritus, English

Recent Publications
Camargo, M., & Woods, M. C. (2020). Writing instruction in late medieval Europe. In A Short History of Writing Instruction: From Ancient Greece to The Modern United States (pp. 129-164). Taylor and Francis.
Camargo, M. (Ed.) (2019). Tria sunt: An Art of Poetry and Prose. (Dumbarton Oaks Medieval Library; Vol. 53). Harvard University Press.
Camargo, M. (2017). A good idea, in theory: Why Mathias of Linköping's Poetria fell short in practice. Rhetorica - Journal of the History of Rhetoric, 35(3), 239-258. https://doi.org/10.1525/rh.2017.35.3.239
Camargo, M. (2016). Epistolary declamation: Performing model letters in medieval English classrooms. Huntington Library Quarterly, 79(3), 345-363. https://doi.org/10.1353/hlq.2016.0019
Camargo, M. (2016). Review: S. Wenzel's Medieval Artes Praedicandi: A Synthesis of Scholastic Sermon Structure. The Medieval Review, 16. https://scholarworks.iu.edu/journals/index.php/tmr/article/view/21165